Community Services
Hats On For Mental Health -Wednesday May 4
Free Parent/Caregiver Session
On Monday March 21, 2022, between 6:00-7:30 Lakedland Ridge is partnering with the Saffron Centre to deliver a free parent/caregiver session on "Foundations of Connection"
The presentation will take place virtually through Microsoft Teams. The link for the presesntatin can be found in the attached poster.
Strathcona County Solutions Navigation
IMPORTANT PHONE NUMBERS
During these very difficult times, you are not alone. Please reach out if you need help:
Addiction Helpline: 1-866-332-2322
Bullying Helpline: 1-888-456-2323
Distress Line: 780-482-4357
SAFFRON Centre Ltd: 780-449-0900
Sexual Assault Crisis Line: 780-423-4121
The Support Network: 211
Kids Help Line: 1-800-668-6868
Mental Health: 780-342-2701
Clover Bar Junior High School: 780-467-2295
Tips to Help Families through the Pandemic
Move Your Mood June Family Challenge
AHS is extending an invitation for families to participate in the Move Your Mood June Family Challenge. Registration opens May 1.
Strathcona County Family Resource Network
Strathcona County Family Resource Network
Keeping Safe While Online
Safe, Supported, Connected
Alberta COVID 19 Youth Mental Health Resource Hub
 In addition to the mental health section below, please take time to check out the Alberta COVID_19 Youth Mental Health Resource Hub. Alberta's government partnered with the Kids Help Phone and Jack.org to create this hub where youth, educators and parents can find easy-to-access tools and supports. 
Additionally, the youth-focused resources on this hub include:
        Jack Chapters – Youth-led, community-driven mental health advocacy clubs at schools or in the community.
        Jack Talks – Mental health presentations delivered to young people by young people.
        Jack Summits – Mental health conferences developed by youth, where young people within a region connect, strategize and learn from one another.
        Do Something – Tools to take small, simple steps that make a big difference to youth mental health and the mental health of others.
        Be There – Tools to support someone who may be struggling with their mental health.
Additional mental health resources available to support students, families and school staff: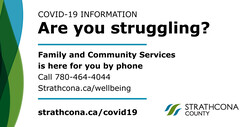 Straight talk about teens