School Notice
Clover Bar Junior High is now closed for the summer break
Our office will reopen on Aug. 26, 2019.
If you have questions about registration, call the school office when we reopen.
Back to School 2019-20
Classes for the 2019-20 school year begin on Tuesday, September 3. Find everything you need to know about getting ready for the new year by visiting our back to school page. 
Clover Bar Jr. High would like to wish all their students and staff a safe and wonderful summer! This has been a great year with lots of growth and progress.  To those students moving on from Clover Bar, whether it be to Grade Ten or other schools, we wish you much success in your new homes.
A special goodbye to staff members leaving our school this year.  To longtime teachers, Val Siemens and David Canning, we wish you much happiness in your retirement.  The loss of your presence will be felt by staff and students alike.  To educational assistant, Marlene Saik, who is also leaving our school, we hope you enjoy much happiness in the next chapter of your life. And finally, to our administrative team of Jacqueline Holmes and Sheryl Tsiclas, we wish a fond farewell and thank you for all you have done for the staff and students of Clover Bar.
To all, always remember...once a knight...always a knight.
The end of the year is fast approaching.  The schedule for final exams is as follows:
-Wednesday, June 19th – Math Exam Part A
-Monday, June 24th– Social Exam Part B
-Tuesday, June 25th- ELA Exam Part B
-Wednesday, June 26th- Math Exam Part B
- Thursday, June 27th- Science Final
Each exam is scheduled from 8:48am – 11:30am
 After each exam, students will be able to attend review sessions with a teacher during regularly scheduled classes.

Students are able to study at home by having their parents advise the school in writing. Please submit these notifications via email or a handwritten note.
Fall Information
There are a lot of exciting things happening in the district at this time of the year!  Use the links below to access what you need to know!
School Calendar for 2019-2020
Need to replace your supplies for the fall?
Curious about bus information?
Library Materials
ALL materials are due on or before Wednesday, June 19th. This does not include textbooks.  Textbooks are to be handed in the day of your subject exams.
It is important for GRADE NINE students to return their items THIS year.  Any items returned in September will not be credited.
Connect Parenting Group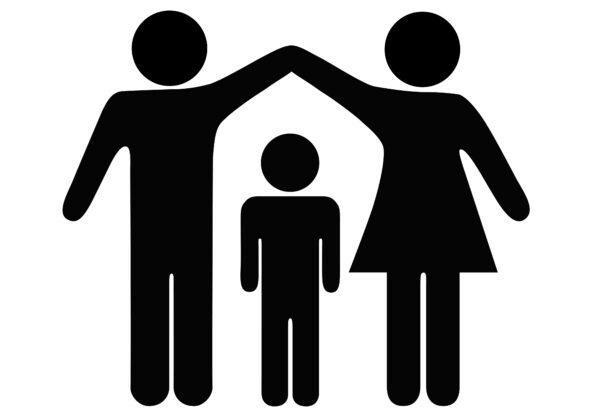 This workshop gives a new perspective on relationships and adolescent development. Parents and caregivers meet in small groups with two trained leaders for 90 minutes each week.
Each week, facilitators share practical techniques and ideas that help parents develop a better relationship with their teenager. Parents will be equipped with skills such as empathy building, reframing behaviour, conflict management, and learning how to "step back." Through "stepping back", parents are able to "step into" a new way of learning. The safe sharing environment enables parents to learn practical skills, while also hearing concerns from other parents.
The Connect Parent leaders strive to help the participants feel at ease by providing a safe and connected environment to share parenting struggles and successes.
Past participants have shared how Connect Parent has helped them feel a lot more at ease with their own family, knowing they are not alone with their new-found supports of other parents.
Connect Parent is provided free of charge by Strathcona County Family and Community Services. The nine-week program takes place on Wednesdays from 6 p.m. – 7:30 p.m. at Ardrossan Recreation centre from  September 25 to November 27 (no session November 13). A light supper is provided for registered parents/caregivers.
September Connecting Parents Group
Jr. High Transition
Transitioning from elementary to junior high school is exciting and can be stressful. Learn basic information on how to support your teen transitioning to junior high school at a free workshop hosted by Strathcona County for parents and caregivers.
     When:            Tuesday, August 27      6-7:30 p.m.
     Where:           Strathcona County Community Centre, Meeting Room 2
                            401 Festival Lane, Sherwood Park
     Cost:                Free
     Register:        Register online or by calling 780-464-4044
Encounters with Canada
Looking for a unique way to enhance your educational experience? 
Encounters with Canada offers youth aged 14 to 17 the chance to stay in Ottawa for one action-packed week. For $750, accommodation, meals and all program costs are covered. With 15 different theme weeks to choose from throughout the summer and the 2019-20 school year, there's something for everyone! The early bird registration deadline is June 30. Learn more  |  Register
What's Happening at Clover Bar Jr. High?
Check back here each month to see what is on the go at Clover Bar Jr. High.
There is always something exciting happening! 
Knights Wear Swag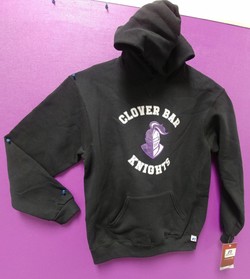 Knights wear clothing is now available for purchase using your Power School Portal under "student fees."  Please follow the link below.
School Fees
Families are invoiced for school fees at the beginning of every school year. Fees are due within 30 days of the invoice date. The simplest, and most convenient, way to pay schools fees is by logging in to the PowerSchool Parent Portal and clicking on "Student Fees." If circumstances exist where you are unable to pay your students fees, you can apply to have fees waived by submitting an Application for a Waiver of Fees.
For more information:
EIPS fees and waivers
Clover Bar Junior High fees
Student Transportation fees



Division News