2019-2020 Option Forms
Option forms for next year were distributed to all students today, May 13. 
Please complete the necessary information and return to the office by May 16.  
Get Your Yearbooks!!
Order your book of memories before it's too late!! Can be purchased online thru the powerschool portal. 
Mental Health Awareness in Schools
A focus on positive mental health for students, families, schools and communities contributes to building a welcoming, caring, respectful and safe learning environment that respects diversity and fosters a sense of belonging. Students who are mentally healthy are resilient and better able to learn, achieve success and build healthy relationships.
Learn more about supporting positive mental health in schools.
Education Week
Last week, we celebrated education as a district.
Throughout the week, students and staff from Clover Bar Junior High, engaged in conversations about what education meant to them.  Below, is some of the feedback and comments shared by the students.  Perhaps the most profound realization is that students understand that education is the key to their future. 
What Clover Bar Students Have to Say About Education
"Prepares you for your future."- Ashleigh
"Helps you earn money." – Jasmeet
      "Learning is hard…"
      "Tough at start, but a useful destination."
      "The process of getting there is more important than the outcome."
-Class 95
"Learn from your mistakes."
      "There is room for improvement."
      "Help along the way."
      "Learning is an adventure."
      "Learning improves over the years."
      "You don't know where it'll take you."
      "Learning has ups and downs."
      'Learning is a lifelong process."
-Class 93
Parent Community
Vaping 101 - May 23, 2019 
Vaping has taken society by storm. What began as a harm reduction and smoking cessation idea, has developed an entire culture around it. Is the steady increase in youth use of e-cigarettes a cause for concern or is it all just harmless vapour?
Find out more about:
Who's using vapes and why
What are the regulations
What are the health effects of vaping
Nicotine, addiction and the developing brain
Strategies for addressing the issues with youth
DATE: May 23, 2019
TIME: 6 – 7:30 p.m.
LOCATION: Lakeland Ridge School
COST: Free
REGISTER: Vaping 101 Registration
This session is for adults and youth.
What's Happening at Clover Bar Jr. High?
Check back here each month to see what is on the go at Clover Bar Jr. High.
There is always something exciting happening! 
Connect Parenting Group
This workshop gives a new perspective on relationships and adolescent development. Parents and caregivers meet in small groups with two trained leaders for 90 minutes each week.
Each week, facilitators share practical techniques and ideas that help parents develop a better relationship with their teenager. Parents will be equipped with skills such as empathy building, reframing behaviour, conflict management, and learning how to "step back." Through "stepping back", parents are able to "step into" a new way of learning. The safe sharing environment enables parents to learn practical skills, while also hearing concerns from other parents.
The Connect Parent leaders strive to help the participants feel at ease by providing a safe and connected environment to share parenting struggles and successes.
Past participants have shared how Connect Parent has helped them feel a lot more at ease with their own family, knowing they are not alone with their new-found supports of other parents.
Connect Parent is provided free of charge by Strathcona County Family and Community Services. The nine-week program takes place on Thursdays from 6 p.m. – 7:30 p.m. at Millenium place from May 2nd until June 25th. A light supper is provided for registered parents/caregivers.
Students helping students
This program will continue throughout the term.  If you are interested in extra help by taking advantage of this program, please see Mrs. Ackerman in the library. 
Parking Update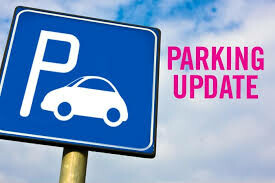 The spring will see changes to parking at Cloverbar Jr. High.  Changes to include Bus Only Parking in front of the school, and on street only drop-off for students.  Stay tuned for more updates. 
Knights Wear Swag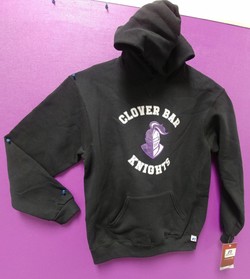 Knights wear clothing is now available for purchase using your Power School Portal under "student fees."  Please follow the link below.
School Fees
Families are invoiced for school fees at the beginning of every school year. Fees are due within 30 days of the invoice date. The simplest, and most convenient, way to pay schools fees is by logging in to the PowerSchool Parent Portal and clicking on "Student Fees." If circumstances exist where you are unable to pay your students fees, you can apply to have fees waived by submitting an Application for a Waiver of Fees.
For more information:
EIPS fees and waivers
Clover Bar Junior High fees
Student Transportation fees



Division News