Library / Learning Commons
Welcome to the Library / Learning Commons!
If you wish to place a hold on a book, please click HERE!
Students will use their Google Chrome Book login!
Policies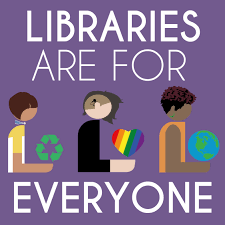 Please familiarize yourself with the lending policies. Care of books, safe spaces for materials, and lending policies are important to the ongoing care and maintenance of our library. The space and its materials belong to everyone at our school and as such we must all contribute with respectful, responsible actions and attitudes. 
Students are able to borrow up to 5 books at one time.
Books are checked out for 3 weeks at a time, and students may renew their books once for a total of 6 weeks with one book. The exception being if another student has placed a hold on the book, the item may not be renewed by the student who currently has it checked out.
Once a book is overdue, students receive two reminders to return or renew their item.
If the overdue item is not returned within an appropriate period of time, it is considered lost, and the replacement cost will be added to the student's fees.