Parking Update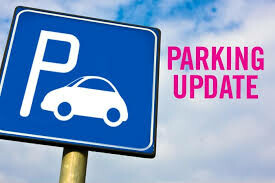 The spring will see changes to parking at Cloverbar Jr. High.  Changes to include Bus Only Parking in front of the school, and on street only drop-off for students.  Stay tuned for more updates. 
School News
Talk with our Kids about Money Day
Posted on

April 16th, 2018

Talk with our Kids about Money (TWOKAM) Day on April 18 is a celebration of financial literacy and learning for kids. The TWOKAM program is designed to provide resources as well as fun money activities and ideas to help teach kids about money, both in the classroom and at home. Resources: School Program (login required) | Home Program

 Follow along with all the excitement and activity leading up to TWOKAM Day on social media: Twitter | Instagram | Facebook | #TWOKAMday.