Parking Update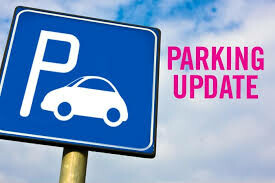 The spring will see changes to parking at Cloverbar Jr. High.  Changes to include Bus Only Parking in front of the school, and on street only drop-off for students.  Stay tuned for more updates. 
School News
School News
Posted on

January 15th, 2018
 Important Dates:
Thursday, January 25 - School Council Meeting 6:30 p.m. in the library.  If you require child care to attend, please email Jacqui.holmes@eips.ca.
Midterms (Updated):
Wednesday, January 31  – ELA Midterm (regular classes follow)
Thursday, February 1 – Math Midterm (regular classes follow)
Friday, February 2 – Social Studies Midterm (regular classes follow)
SCHOOL FEES
Semester two fees have now been uploaded and can be viewed in your PowerSchool accounts. Payment for these fees are due by January 31, 2017.
FIELD TRIP FORMS
All Field trip forms can be found under the QUICK LINKS tab at the top of our website. Permission forms must be received back 2 days prior to the field trip.  No late forms will be accepted.