Parking Update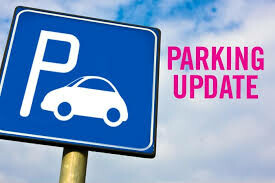 The spring will see changes to parking at Cloverbar Jr. High.  Changes to include Bus Only Parking in front of the school, and on street only drop-off for students.  Stay tuned for more updates. 
School News
Requesting Verification of Student Enrolment and Address Information through myPass
Posted on

March 5th, 2018

Students and parents/guardians can now print verification of student enrolment and address information through myPass. This service is free for Alberta students. We will be posting information on our Division website as of March 6 to let families know about this service. As per the information provided by Shelley Coons, school registrars may need to enter parent information into PasiPrep and create a myPass account in order for students, parents and guardians to generate these documents. Parents/guardians can set up third party access to a student's myPass account or contact their child's school to create this account.

 School instructions for PASIPrep:
Manually enter in all parent information from PowerSchool into PasiPrep. See "How to Enter Parent Data into PASIPrep"
Create a myPass account for the student and a parent (if the student is too young). Create one for the student and one for the parent, if required. See "How to generate a myPass pin individual student"
PIN letters will be sent to the email addresses of the applicants (student and/or parent). Help them out by giving them a copy of the "myPass In-Person Signup Letter"
The student or parent can sign into myPass by clicking on their email verification link
Students/parents can print off their verification documents. See "How To Generate Verification Document"
 All documents referenced above are available on the PASI/PowerSchool portal. If you have any questions, contact Shelley Coons.
 If parents do not want a myPass account, they can request verification of student enrolment and address from the Division at a cost-recovery fee of $25. (NOTE: The previous link provided in the Weekly Wrap-Up no longer works. Please use this one instead.)