Parking Update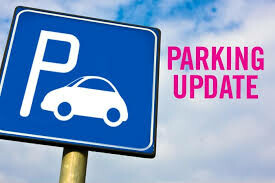 The spring will see changes to parking at Cloverbar Jr. High.  Changes to include Bus Only Parking in front of the school, and on street only drop-off for students.  Stay tuned for more updates. 
School News
New School Messenger Numbers
Posted on

October 30th, 2018
Effective November 1, all phone calls going out through School Messenger will display one of the following toll-free numbers rather than the school or Division number.
Messages programmed from Student Transportation: 1-833-298-5234
Messages programmed from schools and the Division office: 1-833-202-1419
With this change, parents/guardians have the ability to call back to this number to replay all recent phone messages they've received through SchoolMessenger. If you've missed a call or would like to replay a message to confirm you have all the details, simply call back the applicable 1-833 number and follow the prompts to repeat any recent messages