Parking Update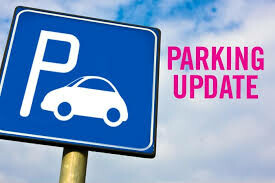 The spring will see changes to parking at Cloverbar Jr. High.  Changes to include Bus Only Parking in front of the school, and on street only drop-off for students.  Stay tuned for more updates. 
School News
High School Information Night
Posted on

January 29th, 2018

Elk Island Public Schools (EIPS) is hosting a High School Information Night on Feb. 27, 2018. Annually, the Division hosts the information session to help its students and families learn more about EIPS' senior high schools.

Students in grades 8-9 and their families are invited to attend this year's High School Information Night. At the session, attendees will learn about high school instruction, programming and course offerings; diploma requirements; extracurricular opportunities and much more. Representatives from EIPS and its senior high schools will also be on hand to answer any questions.

High School Information Night details:

Date:                   Feb. 27, 2018
Time:                   7 p.m.
Location:             The Agora, Strathcona County Community Centre
                            401 Festival Ln., Sherwood Park

For more information contact the EIPS Administration Office at 464-3477.