Student drop-off / pick-up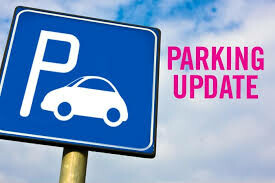 Changes in Traffic Patterns
No student drop-off or pick-up in the loop in front of the school! Please use the designated lane on Main Boulevard instead.
Staff at Clover Bar Junior High have been working in conjunction with Strathcona County to develop a new traffic management plan for Clover Bar Junior High School. Upon arrival at the school, you will notice that signs at the Clover Bar School site have been updated to support the new plan that will see buses only in the loop and student drop off limited to Main Boulevard.
We would request your cooperation in respecting these signs and all designated parking spaces as we continue to keep our students safe. Thank you in advance.
As always, designated visitor stalls are still available for parking if needed.
Real Talk - website
Are you thinking about career planning?  Visit this website for more real career advice from real people.
School News
2019
2018